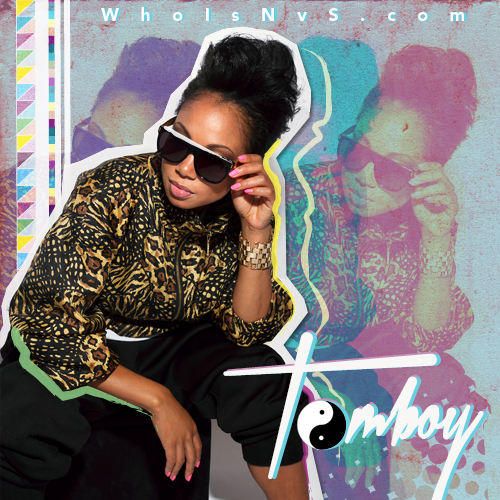 Tomboy prod. by Midi Mafia by WhoIsNvS
NVS
Hip Hop, Dubstep, Reggae
Tomboy
OOOH MY GAAAAWWDDDDDDDDD
Since my last NVS post on her track "Bitcholous", NVS or NO Vaginas Sold as I like to call her have become Twitter bffl's. She even quoted me in an interview. She's a bad bitch. So if you guys don't listen and download this DOPE ass track, I may be forced to call the Basic Bitch Police.
This bass droppin Canadian took me by complete by suprise with this track. With her track "Between My Thighs" being a R&B track, and "Bitcholous" being a hip hop track I was in for a treat with this.
With fat Rude Gyal Bass, NVS drops her ever sexual and almost reggae hinted vocals over a smooth wobbling bass. Lyrics like "I am not a rebel I was born to be free" really are what she is about. The self proclaimed "Life Wife" is a real talking bad ass bitch who is loving them bitcholous tomboys in between her Canadian thighs.
NVS is making a smart decision in my opinion having not only such variety in the three tracks she has released, but going in the EDM direction. Whether people realize/ like it, the EDM scene is slowly rising and becoming more and more popular. Dropping a dope track like this will be sure to garner her some attention on the blogosphere, which is what is ultimately making artists nowadays. Look at how fast Krewella has risen in the past year. From having three tracks, to headlining their own tour, and getting remixed by big names like Chuckie.
"Ride the beat you got to kill me"
I was procrastinating hardcore cleaning my room, and then I checked my email and saw this track and got so amped. Trust this shit will be in an upcoming mix set. And honestly if you aren't liking this shit?
#BAMBAM